Hi, friends! I just can't tell you how excited I am about some of the things our Outreach Committee is planning for this year!
Already we have been working with the Evangelism Committee on getting the Interactive Bible Study through the WELS Adult Discipleship program set up on Wednesday nights for you.  It's called "Breaking the Cycle with Grace (a study of the book of Judges)", and you can read more about it here. You should really check it out. If you can't make it to the church to join us in fellowship, you can follow along at home. It's awesome!
We're also talking about setting up an additional women's group Bible Study, possibly focusing on the book of Genesis, (see Luther's Works) with Pastor Schmidt leading us. While the men are more than welcome to join us for fellowship and discussion on the topics, the idea is to lean the discussions toward what women in particular can take away from the particular topics we'll be covering.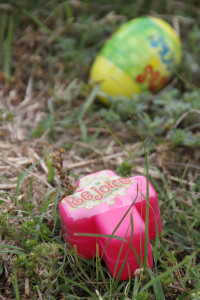 And of course, I'm really interested in getting started on the Easter VBS program! We have that penciled in for Saturday, March 28, 2015, so mark your calendars, and invite your friends and neighbors. That's the Saturday before Palm Sunday – we have the opportunity to invite our friends to two special events at our church immediately after the VBS – the Palm Processional the next day, and of course the joyful resurrection of our Lord on Easter Sunday. I'm sure we'll also do an egg hunt for the littles as well. All sorts of things going on that week!
Be sure to stay tuned for more information!